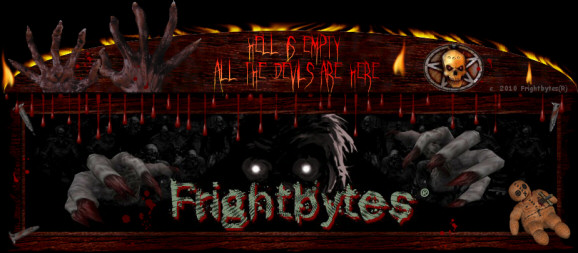 Love Us, Hate Us, Email Us
Have questions or comments about the site? Have a problem with the site? Or maybe you just want to poke dead things with a stick. Here's your chance, you can dig me up here:
Email Spooky Webmistress




We'd really like to hear from you if you want to advertise with us, exchange links, or if you're in the market for some DIRT cheap graphic design. Don't be shy, we don't bite--much.....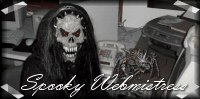 Return to Frightbytes® Main Page




Continue your virtual hauntings- Choose your poison links below!

Frightbytes HOME

Zombie Invasion

Haunted Inn

The Asylum

The Hauntings Part I

The Hauntings Part II

Purgatory

True Ghost Stories

Haunted Thoughts

Halloween History

Superstitions & Omens

Crypt of Fools

Scary Animated Gifs

Spooky Sounds

Horror Graphics

Horror Link Directory

Spooky Smiley Collection

Maze Nightmares

Send Invitations

Halloween Games

The Oracle

The Dialectizer

Feedback

About Us

Advertise

FRIGHTBYTES® is a federally registered trademark of Frightbytes.com.