Welcome Foolish Mortal
You have unlocked the portal to The Hauntings Part 2.
After reading the brief description, simply click on the book.
You will be transported into it's nightmarish realm.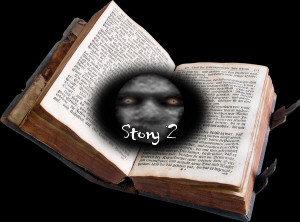 Another Halloween, another crazed fill adventure in Salems Marsh.
Will you finally release the Lost Souls from the Evil that holds them?
Your choices determine your fate in this second "choose your own adventure".
Different paths and story endings await you.
You may even come face to face with the Boogeyman!
Ample servings of death served up.
Are you hungry for a little fright?