Welcome Foolish Mortal
You have unlocked the portal to The Haunted Inn.
After reading the brief description, simply click on the book.
You will be transported into it's nightmarish realm.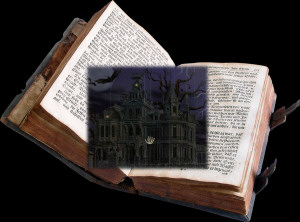 Checkout time is Never!
Check into your room and open the old inn-keepers book to begin exploring the Haunted Inn.
Learn the tragic stories of it's guests and the Inn's employees.
Salems Marsh is cursed and the ground holds an ancient evil.
The spirits are very active here, do not provoke them.
Served with a side of fear.
Are you hungry for a little fright?

This story uses FLASH.