Welcome Foolish Mortal
You have unlocked the portal to Purgatory.
After reading the brief description, simply click on the book.
You will be transported into it's nightmarish realm.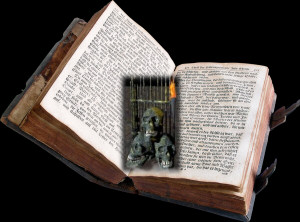 For those of you not familiar with Purgatory it is supposedly a state of repentant souls after death.
Become a tourist in Purgatory. Meet friends and foes.
Will you be able to return to the Land of the Living?
Or will you become the victim of The Soul Broker?
Served cold and dead with a side of freaky.
Are you hungry for a little fright?