The lock disengages and the musty odor of old paper fills the air. At first glance its a disorganized mess of typewritten notes, maps, newspaper clippings, and photographs. All of which have been yellowed and fragile by time passing.

The typewritten notes appear to have been written by the same unknown person who sent you the letter. One in particular catches your eye.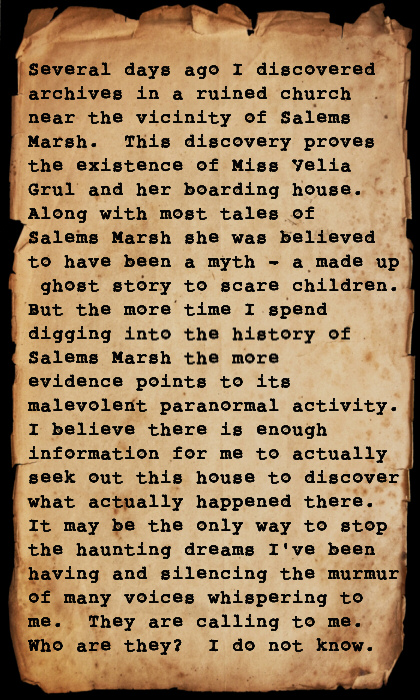 Click on skull to continue.