The villagers marked the time in two ways: before the swamp and after.
What came before was good. And all that came after was not.




If sounds do not start, please click on sound bar to start audio.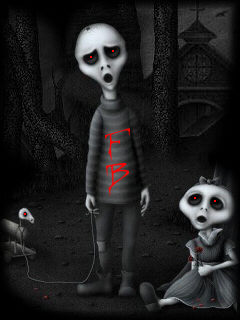 Over all there hung a shadow and a fear;
A sense of mystery the spirit daunted,
And said as plain as a whisper in the ear,
"The place is Haunted!"

Do you dare to walk among us?

Serving up Fright to the Net...
Byte
by
Byte...

Are you hungry for a little fright?

Haunting you since 1998.
Celebrating our 24th year online.


BURNT OFFERINGS

Salems Marsh has been long forgotten, but there are many dark secrets buried here.
Do you dare uncover them?

Welcome to FRIGHTBYTES.COM, home of one of the first virtual haunts.
See if you can survive the torturous twists and turns in our haunted domain.
Your decisions will determine your fate in our interactive horror stories.
Many have come before you. Sometimes in the quiet stillness of my tomb I can hear their screams....
such delicious music to my ears.

Many of the stories are graphic novel text adventures where your decisions affect your fate. Some of the stories have multiple paths and different story endings. You are the "star" in the stories, either as a hero, or an unfortunate victim! The stories are slowly roasted in evil thoughts and deeds with a heavy glaze of nutty madness and served with a side of fear. Everything is seasoned with mystery and sprinkled with goosebumps and cold chills.

Now begin your journey and travel into the many haunted realms of Salems Marsh.
Farewell Foolish Mortal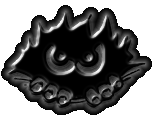 All your nightmares can be found below!


TENEBROUS RIFT

Updated content 2023



An ongoing collaboration between two storytellers and two websites.
Frightbytes and Spookinite Valley have come together to bring our two dark worlds together.
These two realms, full of unimaginable menace and horrors,
have given birth to some of the most
daunting and relentless entities in all planes of existence.
Interdimensional portals were discovered, and even graver horror bled out
of both realities. They now seep into all of time and space.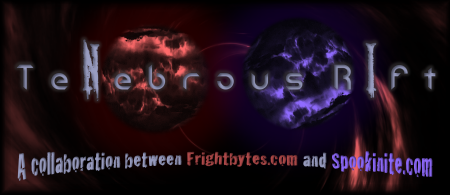 Join us--if you dare (enter here)



Escort you to top of page? (click)
Just play with Bobblehead? (move cursor)
Enter Bobblehead Playroom? CLICK HERE
FRIGHTBYTES INFORMATION & CONTACT



In memory of Space Dog 1997-Christmas 2006 and Josie 2007-2015
The old crypt ain't never gonna be the same.
Sit, stay, haunt me - until we meet again old friends.....

Disclaimer: This is a haunted domain. Remember, wherever you are in this haunted place hidden eyes are watching you. The Spooky Webmistress is not responsible if a spirit entity chooses to follow you. You have been warned.
Happy Hauntings

FRIGHTBYTES is the trademark of Frightbytes.com.
Copyright © 1998-2023 (or Until Hell Freezes Over)
by M. Buck, All Rights Reserved
Haunting you since 1998.




Frightbytes is a Virtual Haunt featuring horror entertainment set in various spooky virtual settings with scary images and spooky sounds. Halloween adventure for all ages and open year round. Explore an evil haunted house, a sinister Carnival of Terror, experience horror filled nightmares in Dead of Night, enter a haunted asylum, fight zombies and explore a virtual haunted inn all with multiple paths and endings. Spooky graphics and creepy scary sounds add to horror. You'll also find true ghost stories, horror quotes, superstitions and omens, an Oracle (Fortune Teller), Halloween history, mazes, spooky bobbleheads, information on Ouija boards and hauntings, and more evil fun.